To support Y13 students in preparing for their final A Level exams, we took them to visit the National Library, near Piata Unrii. This is an absolutely brilliant place to study, as the library is new, spacious, modern, and clean, with individual lamps and laptop plug-in points at each desk, and plenty of desks available for both individual and group study. There are 5 independent study rooms with over 300 study desks available., with the temperature specially controlled to be promote study- not too warm or too cold.
As a part of the trip, the students were offered a personalized tour of the library, highlighting the many benefits to be gained by visiting there to study or just to enjoy some quiet reading time. There are books in all languages, and any book that you want that is not available can be requested from another library in Romania or anywhere in Europe absolutely free of charge.
It is hoped that for those students finding it difficult to study at home, with the television, the fridge, and other distractions present, the National Library will offer a place to study more effectively after school, during the weekend, and over the study leave period. Entry is free, with the majority of students studying there being university students, who are there to work, serious and focused, acting as positive role models of good study habits for our students who will soon be at university themselves.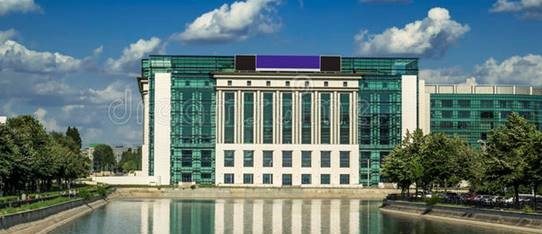 Address: Bd.Unirii nr.22, sector 3 030833 Bucharest
Phone: +40 21 314 2434
Opening Hours
Monday/Wednesday/Friday: 08:00-18:00
Tuesday/Thursday: 08:00-20:00
Saturday: 09:00-17:00