The IBSB school uniform is designed to be practical, comfortable, long wearing, and environmentally friendly.
Supplied by one of the oldest established school uniform suppliers in the UK with a reputation for high quality at an affordable price, Trutex have a supplier centre located in the Netherlands to avoid additional important taxes being applied and to ensure a quick delivery time to schools located within the EU.
Parents are invited to visit the IBSB Uniform Shop on the main campus to view all uniform items and for sizing purposes prior to online ordering. Please contact the school office for the visiting hours schedule.
Orders can be placed online via the IBSB Trutex uniform page.
For more details on accessing the school account please contact de Admissions Department at admissions@ibsb.ro.
PRIMARY SCHOOL STUDENTS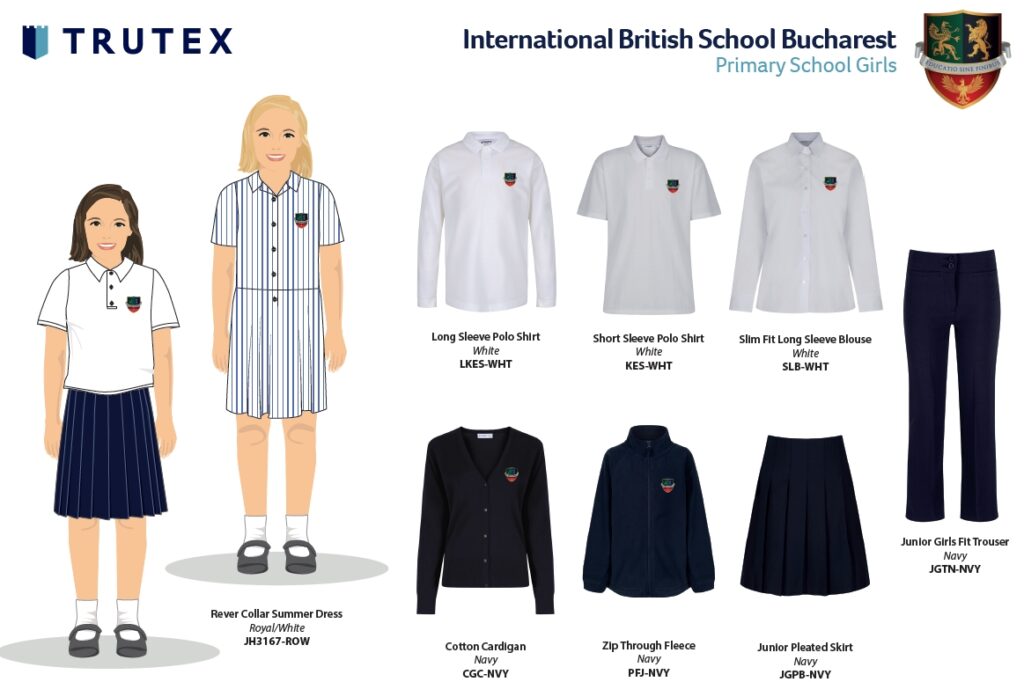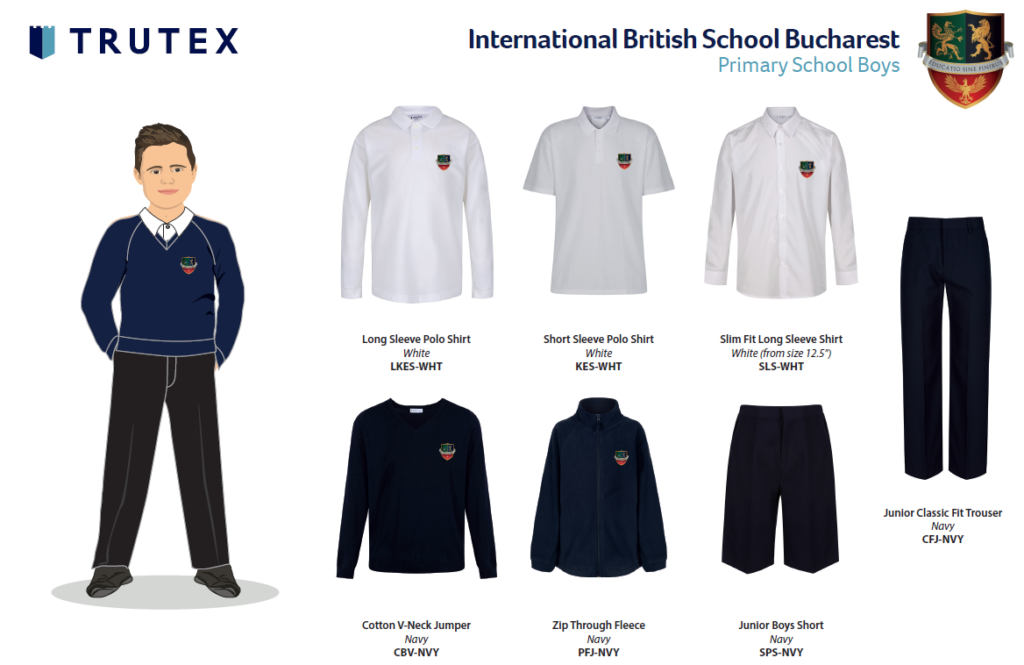 SECONDARY SCHOOL STUDENTS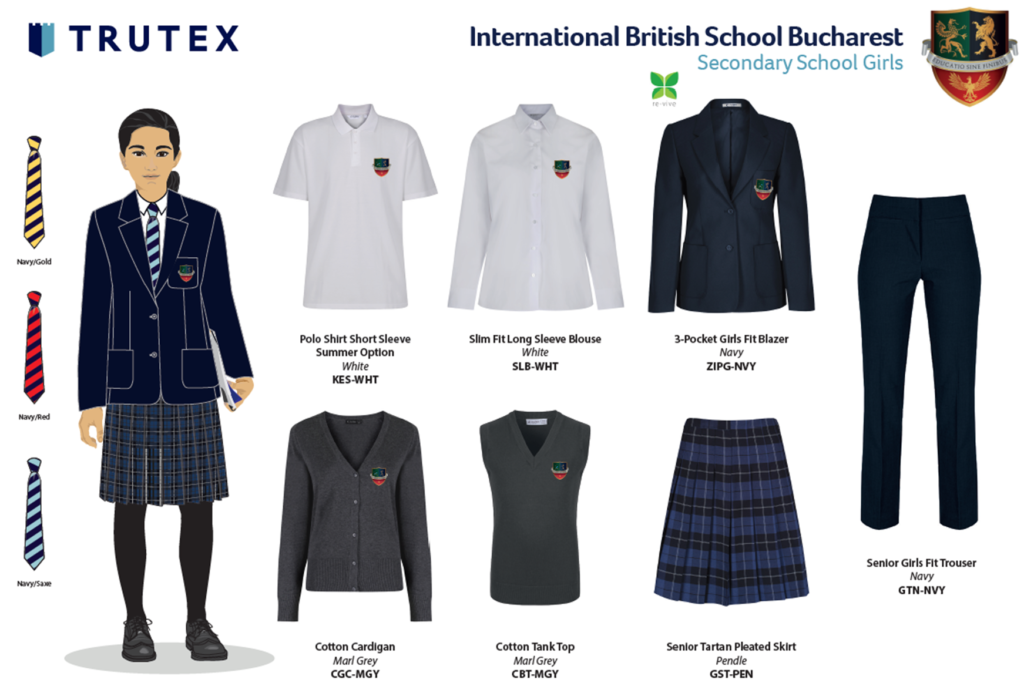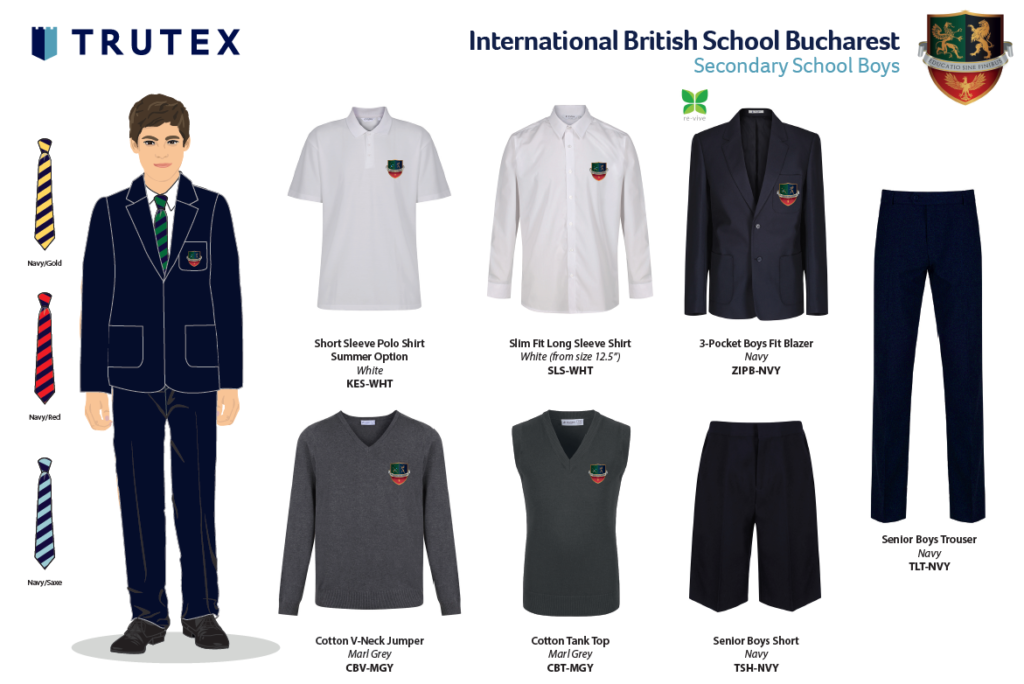 SIXTH FORM STUDENTS
YEAR 12 & 13 NON UNIFORM DRESS CODE
Student in the Sixth Form do not have a specific school uniform. Students are required to dress in accordance with the sixth form dress code which states that students must be dressed corporate professional at all times, with a collared shirt (with buttons) for both boys and girls, and a tie for the boys (no bright colours: pastel colours, white, or dark colours), with dark trousers or a skirt (knee length), or a knee length dress.
All clothing must be kept clean and tidy in appearance and be worn in the appropriate manner.
PE KIT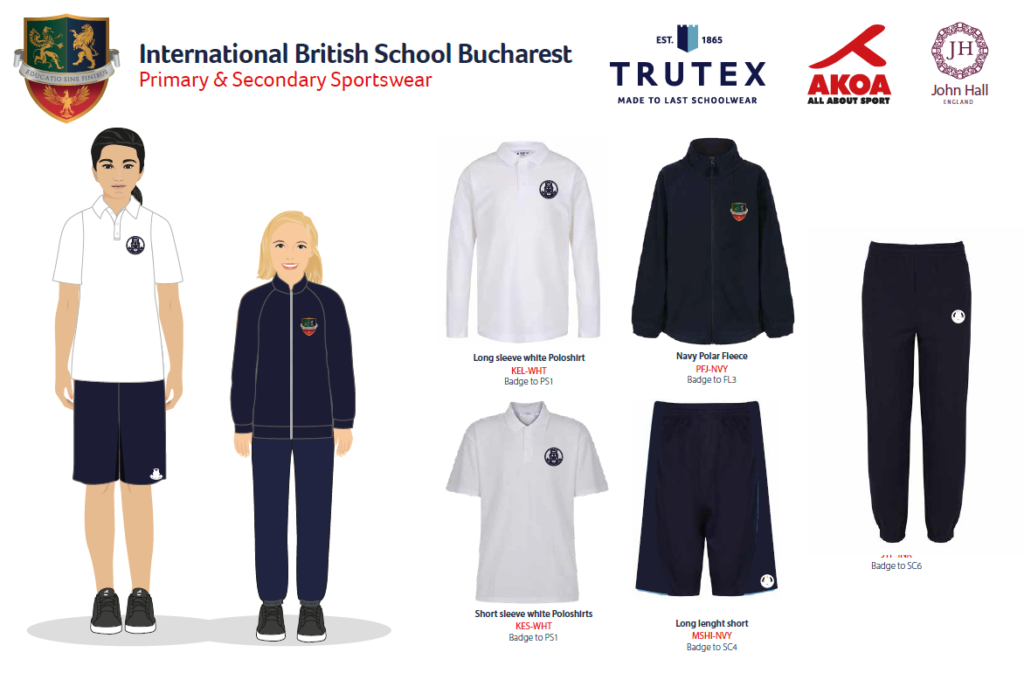 For information related to jewellery, make-up, hair, and other uniform related requirements, please refer to the