On Friday, March 17, IBSB had the honour of hosting its third biennial International School Advanced Child Safeguarding Workshop, with a total of nine international schools taking part in the training session this year. Ensuring student welfare is an area of high priority for international schools – it is the first area that inspectors look at when conducting a school inspection.
International School Inspectors look to see if senior staff have been trained to ensure safer recruitment practices are adhered to. This is certainly the case at IBSB. They look to see that staff have received the relevant training to be able to provide the necessary duty of care to students, including the ability to identify signs of child neglect or harm. To this extend, all staff at IBSB receive training each year, completing a total of eight online child safeguarding and health and safety related certified courses each year. Our staff also receive face to face child safeguarding training each inspection cycle from a UK specialist in the field. Staff at IBSB also complete Basic Medic First Aid Training, with 10 staff completing the Advanced Paediatric Medic First Aid Diploma.
The biennial Advanced Child Safeguarding Training, which our IBSB Child Safeguarding Team and Safer Recruitment Team receive, covers the following topics:
Understanding broad definitions of child abuse and neglect
Acquiring an enhanced knowledge of signs and symptoms of abuse
Learning how to deal appropriately with disclosures
Developing greater awareness of how a child's race, culture, gender and ability inform an assessment of their needs
Learning how to act appropriately on suspicion or knowledge that a child may be at risk
Understanding the Child Safeguarding System and professional roles within this
Understanding child abuse victim and offender behaviour
Exploring attitudes and values with regard to safeguarding children
Understanding the need to collect robust evidence
Acquiring the knowledge and skills needed to perform the function of or 'Child Safeguarding Officer'
Identifying good practice in working with children and families, and reflect setting's policies and procedures
On behalf of all nine international schools in attendance, we would like to thank Robin for openly and generously sharing his knowledge and many years of experience with us, ensuring we that we are all up-to-date with the latest policies and procedures, and for providing our respective school teams with models of best practice to help keep our students safe.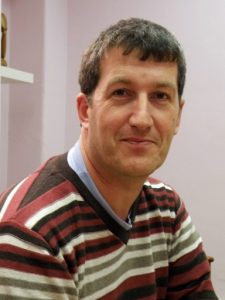 Instructor: Robin Watts
Robin worked as a Police Officer and Detective for 30 years, focusing on the area of Child Protection, creating courses for police officers and social workers, training them in joint investigation, achieving best evidence, and for police officers the national 'Specialist Child Abuse Investigators Developers Program'. After retirement Robin became a Child Protection Adviser and Trainer, working with international organisations such as COBIS, assisting international schools in improving their Child Protection Practices, Standards and Procedures and helping them to prepare for school inspections in the arena of Safeguarding- all of which achieved 'Outstanding'.