New Early Years Centre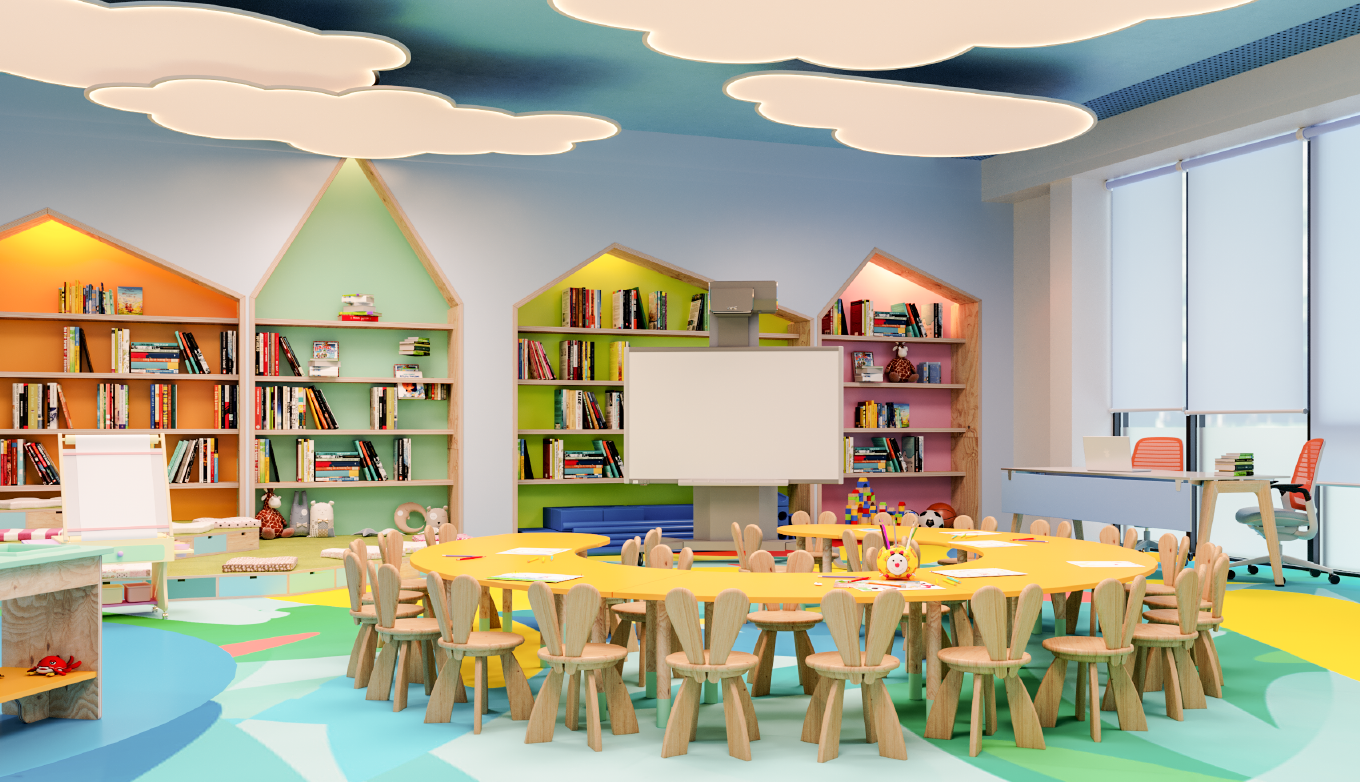 The International British School of Bucharest is proud to announce the opening a new Early Years Centre.
The new design concept incorporates learning areas for both Nursery and Reception students (aged 3-5 years) to support an holistic approach to early child development, focusing on our core values and the social, emotional, and educational needs of each child, with a view to laying a solid foundation for their future learning success.

For more information about our Early Years Centre, please complete the form below and our Admissions Office will contact you shortly.
Bright, colourful interiors create a variety of positive, happy learning spaces for our students, with open planning used to encourage movement, both within the indoor spaces and between the indoor and outdoor learning environments, inspiring curiosity and exploration.
Central to our Early Years design concept is our belief that learning takes place naturally through play and the process of enquiry and self-discovery, supported by our caring attentive staff within beautiful, inspiring surroundings.
Students in their early years are extremely inquisitive, keen to seek out new experiences to make better sense of their world: it is an exciting time for everyone – students, parents, and teachers.
As the first COBIS accredited school in Romania, and the first international school to be officially recognised by ARACIP (the Romanian Ministry of Education), IBSB has a long history of academic excellence, with a well-established extracurricular programme, including lessons from specialist sports teachers and music teachers, timely visits from specialist subject teachers, senior students, and special guests, and an extensive range of class trips and afterschool clubs, which taken together offer our aspiring young students plenty of opportunity to explore new interests, uncovering hidden talents and future lifelong passions.
Our new Early Years Centre completes our school vision to ensure our students have the best possible start on their lifelong learning journey, with an equal focus placed on student wellbeing and academic success.
Education means so much more than just books and learning – it's about building trust, inspiring creativity, acquiring core values, developing rich and rewarding friendships, having the space and freedom to express yourself, but most importantly feeling happy and excited to be at school each and every day.
In choosing to join IBSB, you are choosing to join a school with an outstanding reputation in academic and sporting excellence, ensuring your children have the very best start to life.