If you are looking to work in a bright friendly international school, with a great team of teachers, teaching well-behaved, academically bright students from over 30 countries, we would encourage you to apply for the positions below. In return we are able to offer the right candidate a very competitive remuneration package, commensurate with qualifications and experience.
We are always interested to hear from:
Outstanding classroom practitioners with a proven track record of excellent results
Staff who love teaching and have a genuine passion for their subject
Staff who are life-long learners and as such good role models for our students
Staff who are open-minded, effective communicators
Staff who are flexible, willing to take on additional responsibilities across the school, and who show lots of initiative
Staff with a sense of humour who are good team players
We can offer:
A competitive salary with additional benefits

A school with excellent students and small classes

A school with a strong community spirit

Professional support from experienced teachers
The International British School of Bucharest takes safeguarding children very seriously and as such all staff are subject to rigorous checks, including enhanced DBS clearance, or similar checks both from the country of origin and the previous country of employment, along with qualification checks and employment checks to include an exploration of any gaps within employment and three satisfactory references.
To apply, please send an updated copy of your CV, along with a Cover Letter and a copy of your passport to recruitment@ibsb.ro. EU passport holders will be given priority.
We are currently seeking to appoint a qualified, experienced Early Years Teacher to start Monday, October 28 (with the option for a January 06 2020 start also available), 2019. For the right candidate this position offers the possibility of taking on additional responsibilities as an EYFS Coordinator and member of the Primary School Middle Leadership Team.
The International British School of Bucharest is a COBIS & CIS Accredited school, with 3 yearly BSO inspections. The school was last inspected in March 2018, and is a school rated Good-Outstanding. Class sizes are small, with an approximately 65% Romanian, 35% international mix.
The teaching environment is personalised and friendly, with many successful programmes set up to support and extend students at both ends of the spectrum. 95%+ of students graduating continue on to university, with the UK being the main destination of choice, followed by the Netherlands. Approximately 25% of graduates are accepted into top tier universities. Behaviour is excellent with little more for teachers to deal with than minor low level disruption.
Staff turnover is low at IBSB, with many staff having brought apartments and houses, owing to the comfortable lifestyle offered in Romania, a country with 4 seasons, mountains, a beautiful coastline, and the ability to save a large portion of your monthly salary enabling staff to both travel and save for the future.
The staff environment is welcoming and supportive, with groups of staff regularly attending Wednesday Quizz Night and the traditional end of week Friday staff social. Staff often head away on the weekends together and during school holidays exploring one of the many beautiful old Germanic-styled towns scattered across the Carpathian mountains, skiing in the winter, visiting the Black Sea coast in the summer, and taking the opportunity to use the low cost airlines to visit Greece, Italy, Spain, Turkey, and many other countries a short flight way.
The successful candidate must be fluent in English, be an outstanding teacher, passionate about teaching young children, with strong classroom management skills, and a minimum of 3 years' experience teaching the Early Years National Curriculum of England.
Requirements:
• Positive outlook on life
• Good communication skills
• Evidence of outstanding teaching in the Early Years Programme
• Minimum 3 years teaching the National Curriculum of England
• Fluent English speaker
• UK/EU passport holder [This is essential]
Additional requirements for the EYFS Coordinator Role:
• Two year middle leadership experience
• Experience leading a team, including staff performance review
• Ability to lead CPD
Additional requirements sort, but not essential:
• Previous experience teaching in international schools
Terms and Conditions of the appointment:
Salary Package:
• A generous monthly after tax salary
• Housing allowance
• Flight allowance
• Relocation allowance
• Private medical cover
• CPD budget
• HR support with residence permit and work visa, including covering all costs involved
An initial 2 year renewable contract offers a competitive compensation and benefits package commensurate with the responsibilities of the position.
All applications to be forwarded to recruitment@ibsb.ro
IBSB, as an Accredited COBIS school, follows safe recruitment procedures requiring all applicants to provide a clear DBS/police check and three positive references from a valid school email address and a member of the senior leadership team covering the last 5 years of teaching.
Interested candidates should send an application letter and CV to: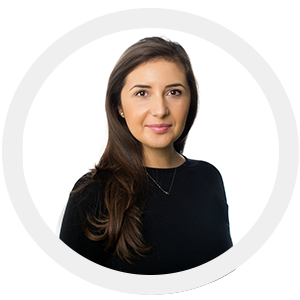 A great team of teachers teaching well behaved
academically bright students.