WHOLE SCHOOL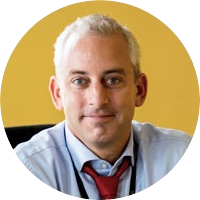 Kendall Peet
Head of School
The best way for a school to move forward, at any point in time, is to actively engage in communication with its students, parents, and community partners. As you can read from Alan's and Matt's weekly reviews, there has been plenty of communication this week with both students, parents and community partners, including Primary School Parent Consultations taking place across three evenings, the Year 9 Options Evening, student questionnaires in the secondary school, meetings with the DSP, and last but not least, the Primary and Secondary School monthly PTF meetings, with outside organisations invited to join in and contribute.
The feedback has been universally positive in all regards, but with requests from a number of parents to look for a way to offer our primary school students the chance to interact face to face. With this in mind, I am very happy to announce that we have been successful in our application to offer an Afterschool Programme at IBSB, which means we can now add to the online learning programme with an afterschool 'in-school' clubs programme for those primary school families interested in joining the programme. Letters have already gone out to all families, and so we look forward to seeing how many EYFS and KS1 students we have in school on Monday. I definitely know that Erika will be joining the KS2 programme, starting Week 12.
Thank you to all those families who have supported www.lemniko.ro and www.centrul-aspera.ro in the past week with purchases and donations made.
Thank you also to our the PTF for reminding us all about the importance of being kind, by celebrating World Kindness Week.
On this note I will leave you with a few quotes to ponder, to ensure we all enter the weekend with our focus firmly placed on what is important:
1. "We can't help everyone, but everyone can help someone."
2. "Unexpected kindness is the most powerful, least costly, and
most underrated agent of human change."
3. "Three things in human life are important. The first is to be kind.
The second is to be kind. And the third is to be kind."
Have a wonderful weekend!
PRIMARY SCHOOL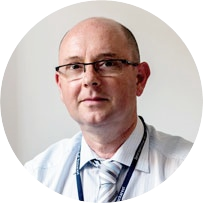 Alan Cornish
Head of Primary School
Thank you to all those parents, and even some children, who joined us for our Parent Consultations this week. It was really gratifying to see the level of engagement and support from our community- we truly appreciate your pragmatism and understanding.
One of the two main feelings coming from the meetings was the desire to return to school and back to normal as soon as possible. We agree and we know it is hard for parents juggling kids and work at home.
The second was the gratitude you expressed for our team of teachers for their dedication and expertise online. I concur with both sentiments.
Let me also take this opportunity to say a heartfelt bravo to all the pupils in Primary who are adapting to learning differently, even though they miss their colleagues.
If you have any feedback at all about the format of these parent consultations, please let me know. Our next parent meetings in Term 2 will continue online, even if we are back full time in school by then.
So, in regard to being back in school. We have been working behind the scenes over the last few weeks to secure the licence to run an 'After-school Programme' and I am happy to say that we begin on Monday next week with children from Reception, Year 1, and Year 2 invited to join us in school. Years 3-6 will be invited to join us the following week.
We are aware that this will be welcomed by many families, especially those with younger children, but we are equally aware that many families will decide to stay online for a number of reasons. Rest assured, the online programme continues with exactly the same number of lessons a day taught by your child's teachers. We made a commitment to our families to offer the best online learning we can, and this remains our aim.
However, we wish to add to our provision, providing your children with the opportunity to take part in sessions in school. Naturally, all safety measures will be in place as before to protect our community as best as we can.
Put simply, the After-school programme gives you the choice of learning online or coming to school. The 2 programmes are separate, they are not like the hybrid, concurrent learning that took place in September.
It is also possible to pick and choose the afterschool programme that works best for you, and I imagine this will lead to some interesting discussions and family conferences over the weekend. We hope to not to cause any familial arguments: remember, it is World Kindness Week after all.
Enjoy your weekend!
SECONDARY SCHOOL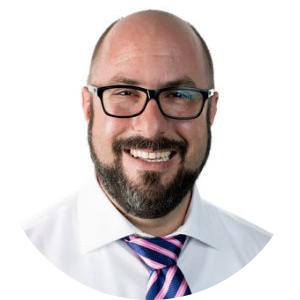 Matthew Tansley
Head of Secondary School
Everyone, both staff and students are now starting to get into a routine regarding online learning. Obviously, we would love to have everyone back at school with us, but we are equally aware that this is not possible at this stage. We are, however, very pleased with how students are coping with the situation we find ourselves in, and we are continually looking at ways in which we can support our students, regarding their wellbeing, and their mental health.
One of the approaches that we are considering involves a review of our homework policy as a school, especially as you could argue that all work is now homework! We have provided the students with a questionnaire to get feedback on their thoughts regarding their homework and general workload, and have also consulted staff regarding their thoughts. The next step is to talk to parents, so we will be sending a questionnaire for parents to complete in the coming week. We would really appreciate your thoughts on this, and how you perceive your children are coping.
This week I have had the pleasure of talking to our year 9 parents about the IGCSE options process, and next week, I will be talking to year 11 parents about A Levels. This is part of our Career's Information Programme, and it is important for parents to be involved, so you can help your children to make the best choices possible. I always record every webinar that I conduct and then share the link to the video, meaning those parents who cannot make it, can watch at their leisure.
For the parents of year 11, 12 and 13 students, I would also like to reassure you that we will be continuing with the mock exams in January, whatever the situation we find ourselves in at the time. It is important, this year more than ever, that the mock exams happen, so we have sufficient information about your child's performance, should we need it for internal grading. We will share more information and a timetable in the coming weeks.
I would encourage you all to watch the Secondary School assembly each week. It truly is a showcase of the talents our students have, and I am inspired each week by what I am presented with. Next week, we will be focusing on Romanian National Day, with a contribution from every class. I may even have a go at doing my introduction in Romanian, who knows! 🙂
The link for this week's assembly can be found at youtu.be/OlV6cNPvmrM
Have a fantastic weekend!