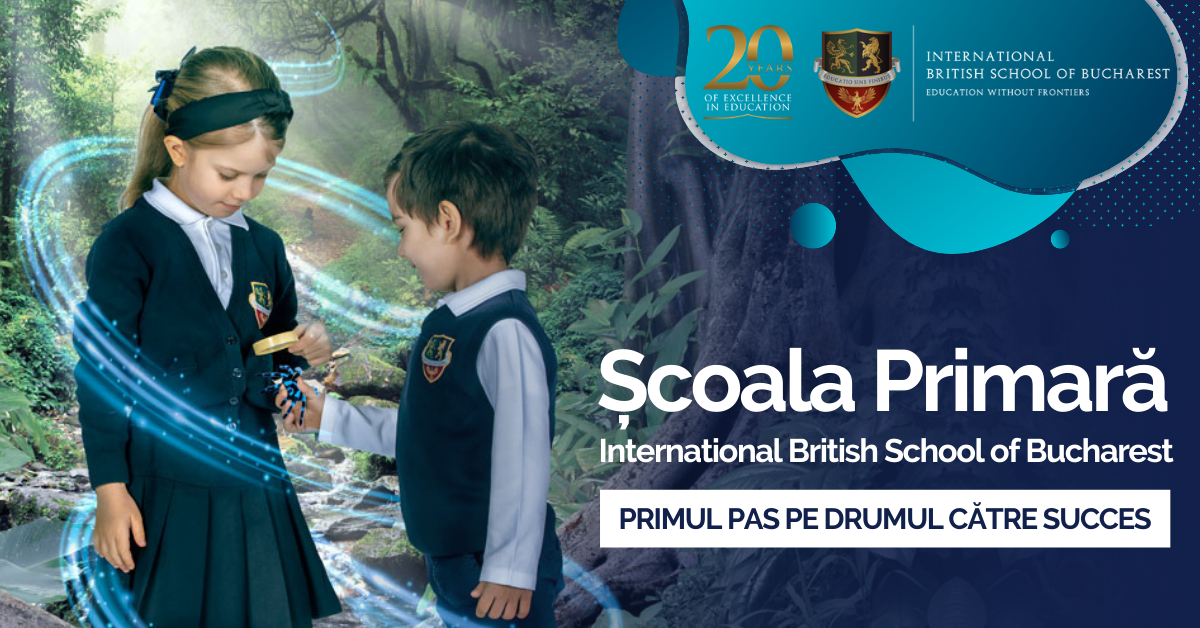 "Apreciem din suflet progresele pe care le înregistrează copilul nostru de când a început să învețe la IBSB. Este pur și simplu minunat. Mulțumesc mult! Dragostea pentru școală / studiu este unul dintre cele mai prețioase daruri pe care le poți primi."  –  Parinte anul 1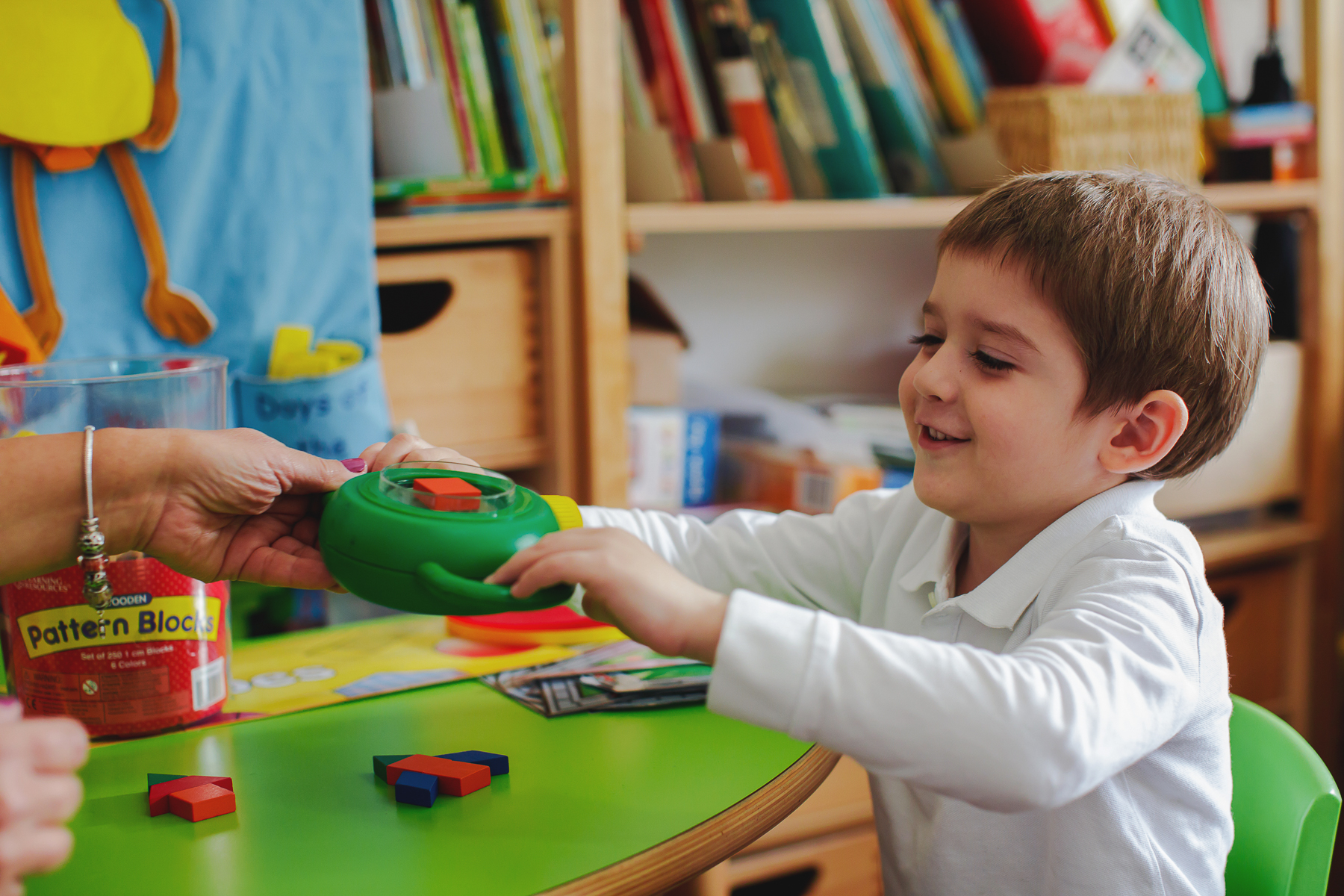 Succesul se construiește pe o bază solidă
Școala primară are o importanță majoră
Fundamentarea unei baze solide pentru progresul academic al copilului
Procesul nostru educativ
Cei doi șefi de promoție care anul acesta vor absolvi liceul și-au început parcursul academic în IBSB încă din anii de grădiniță, iar ca ei sunt multi alți elevi. Suntem convinși că toți copiii care se alătură școlii noastre la vârste fragede și își continuă studiile alături de noi reușesc performanțe remarcabile de care suntem extrem de mândri.
Dezvoltarea abilităților la vârste fragede
Elevii noștri învață să citească și să numere în anii de grădiniță, dobândind abilitățile necesare unei dezvoltări academice de succes la trecerea în primul an al școlii primare.
"Profesorii au contribuit într-un mod vizibil la succesul copiilor. Profesorii de la IBSB sunt foarte buni, devotați și asta face toată diferența." – Parinte anul 3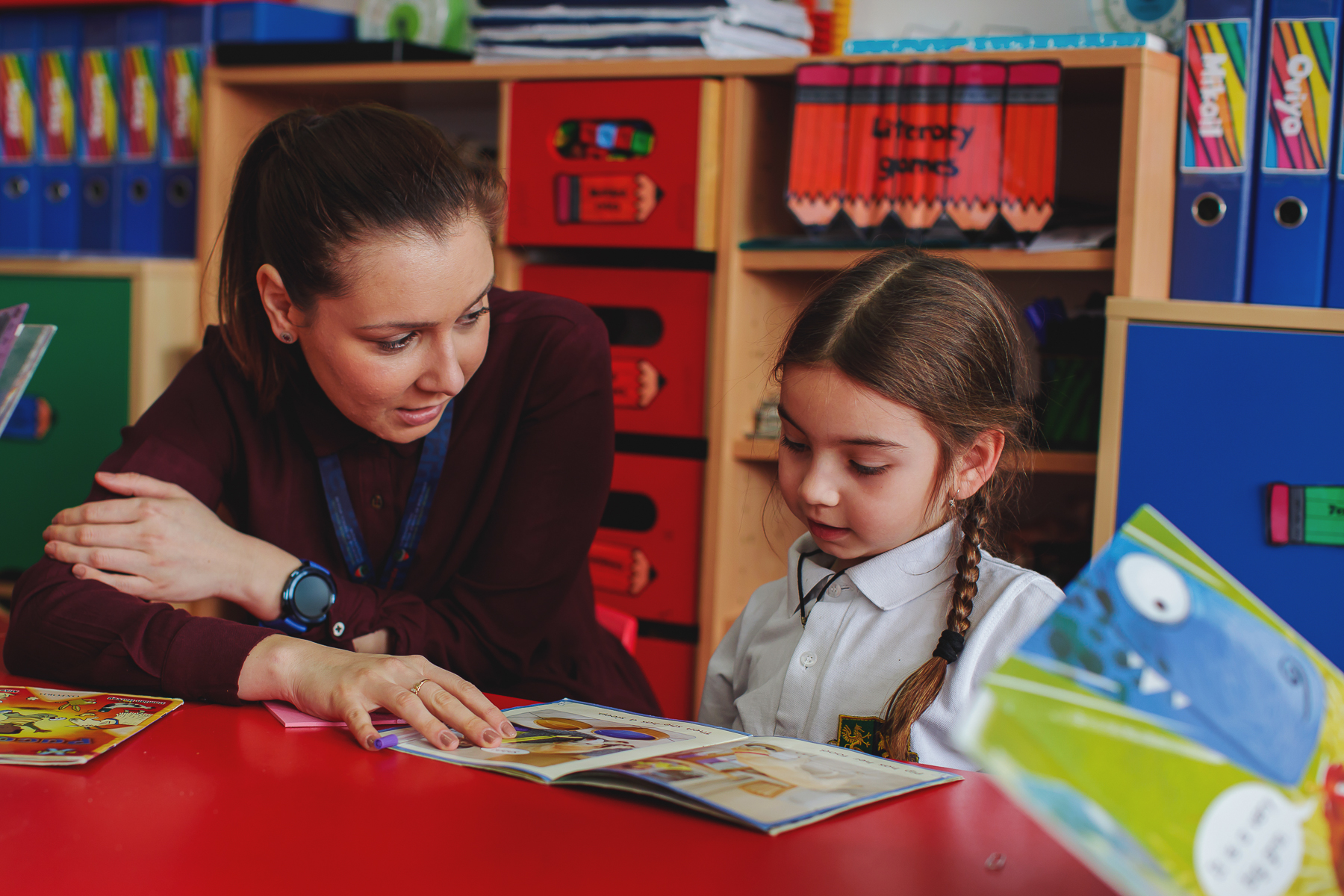 Profesori
Profesori calificați cu experiență, vorbitori nativi de limba engleză
Profesorii noștri sunt vorbitori nativi de limba engleză, având experiența unui program educativ în care toți copiii au capacitatea de a obține rezultate excepționale.
Stabilitate și continuitate
Spre deosebire de multe școli internaționale, majoritatea profesorilor noștri sunt dornici să își prelungească angajamentul inițial de 2 ani (media actuală de colaborare este de 5 ani), pentru că regasesc în comunitatea IBSB un mediu în care se simt apreciați, oferind totodată elevilor o stabilitate extrem de benefică.
Profesori de specialitate
Materii precum limbile moderne, limba română, muzică, artă, educație fizică și informatică sunt predate de profesori de specialitate cu mulți ani de experiență în educație.
Modele de succes
Unul dintre profesorii noștri de sport, Paul Georgescu, deține mai multe recorduri mondiale pentru înot de mare distanță și în ape înghețate, demonstrând valorile noastre de bază și inspirând elevii IBSB să fie ambițioși, dedicați și perseverenți.
"Cum putem pregăti elevii pentru locuri de muncă ce nu au fost încă create, să abordeze provocări sociale pe care nu ni le putem încă imagina, și să folosească tehnologii care nu au fost încă inventate?" – OECD Curriculum 2030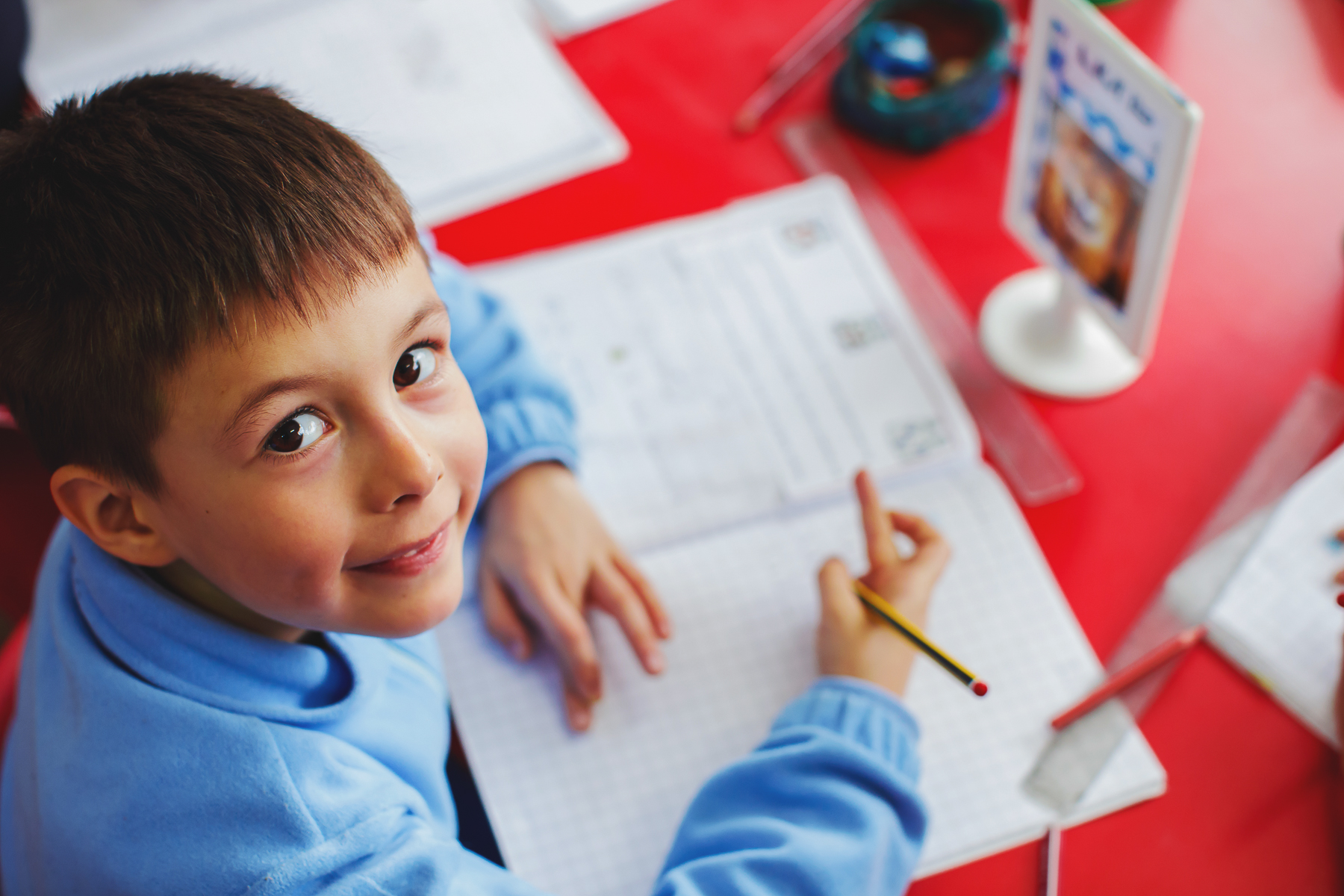 Cadru educațional
IBSB urmărește programa de învățământ britanică cu o abordare internațională, îmbinând rigoarea si consistența programei britanice în contextul diversității și internaționalismului.
Pentru a corespunde provocărilor anului 2030, IBSB a regândit programa pentru viitor, bazându-se pe dezvoltarea unor abilități esențiale, a învățarii prin cercetare și urmărind dobândirea celor treizeci de competențe ale unui învățământ de înaltă performanță (High Performance Learning), astfel încât elevii să fie pregătiți pentru provocările și oportunitățile care îi așteaptă.
Progres academic
Statisticile indica faptul că rezultatele obținute de elevii noștri la examenele de final de an sunt peste media de referință la nivel internațional.
Învățare bazată pe cercetare
Dezvoltarea curiozității și căutarea răspunsurilor face parte din metoda de învățare la IBSB, îndepărtându-ne de o cultură a dependenței de ajutor și încurajând gândirea creativă și cercetarea pentru a găsi soluții împreună.
Munca în echipă
Programa noastră presupune o dezvoltare a abilităților de colaborare, în favoarea muncii eficiente în echipă.
IBSB is located in the heart of Bucharest
Due to its privileged central location, IBSB is easily reachable by both parents and students, from any part of the city. Attracting pupils from all around Bucharest, our school is situated around many residential areas, shopping centres and we are perfectly connected to the public transportation facilities. This offers our pupils superb access to the attractions and Historic sites of Bucharest such as the Lia Manoliu National Stadium, University Square, Romana Square, Victoriei Square, and the Old Town of Bucharest, which are only a few minutes away.
A school with a safe, supportive learning environment
We want to know that our children are safe and happy, and that the school is looking after their emotional development, supporting them in the process of growing up and learning about the world, educating our children about the dangers of life and how to keep safe. IBSB is not just a school, but a learning community, and this is what makes IBSB so special.
We offer students a rigorous academic curriculum
The National Curriculum of England provides students with the ability to do all these things. The curriculum is academically rigorous with a proven track record of success, offering students a rich extracurricular programme designed to foster and develop interest in a wide variety of areas. The curriculum is broken up into 5 Key Stages, with each Key Stage setting out clear goals for students to aspire to, allowing students to move at their own pace, providing both the challenge needed for high achievers and the support needed for students with learning difficulties.
We offer students a personalised learning programme
What makes IBSB such a special school is the simple fact that each and every child has an individual learning plan, with the teachers and parents working together in partnership as a team to support each student in achieving their goals.
IBSB actively involves parents and listens to them
Parents play an important role in the learning process at IBSB, providing not only home support, but also work experience opportunities, and coming in to give workshops on different careers, attending school events, and helping out in organising them. Where the level of student participation or effort drops, parents are informed immediately, with action plans put in place – with the agreement of both students and parents – to help keep students on target to achieve the goals set at the start of each year.
We challenge students on a daily basis to aspire towards success
We want our children to enjoy the process of learning, to know that they are being academically challenged and are making good progress in their studies each and every day. We want to see evidence that our children are becoming ever more confident and responsible, acquiring the social skills necessary to bond with others, to be able to form deep lasting friendships, learning the importance of teamwork through interacting with other students in group sports and activities, developing leadership skills and abilities as a part of the process.
Top Graduate Programme since 2006
IBSB provides an educational environment where students are actively encouraged to strive for academic excellence. Every year we have students graduating with an A-A* average across 3- 5 A Level subjects, with 95% of students graduating from IBSB going on to study at higher education institutions both in Romania and around the world, including prestigious institutions such as the Berklee College of Music, the New York Film Academy, UCL, LSE, Cambridge, and Yale.