Primary School Open Morning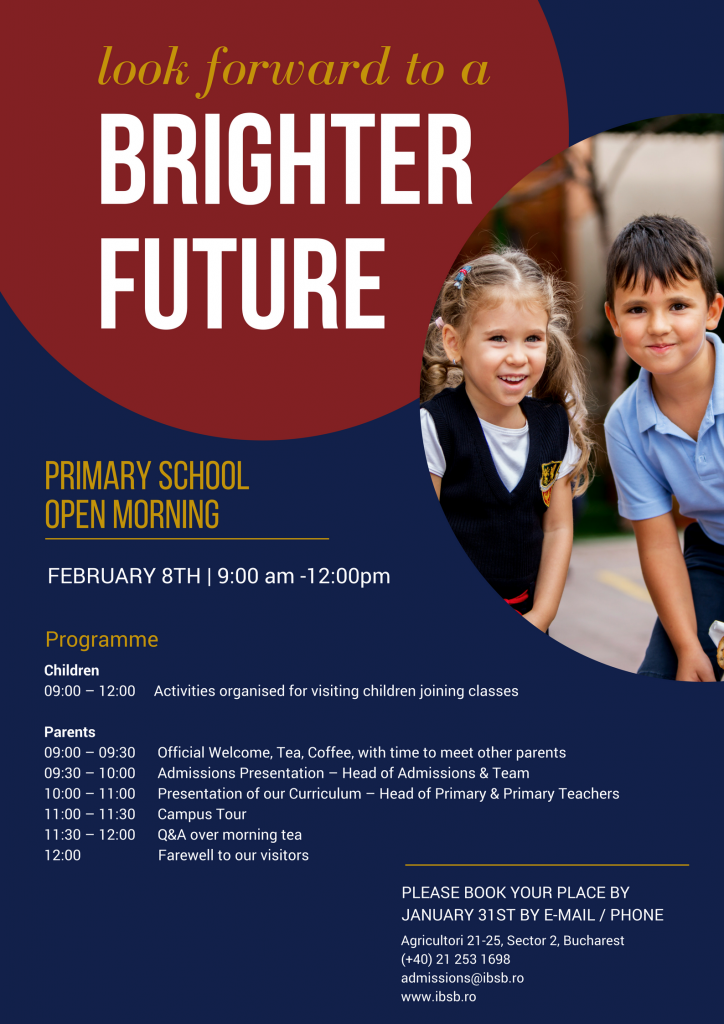 Attending an Open Morning at IBSB will offer you the chance to experience our academic programme first-hand, to better understand how our curriculum is structured, how we support our students to learn, and the types of extra extracurricular activities that are on offer throughout the school year.
During the morning your children will have the opportunity to join in with the class, to experience what learning means at IBSB, to hopefully make some new friends, and get a taste of what school will be like when they join us.
You will also have the chance to meet and speak with our teaching staff to ask important questions.
Booking your Place
Please click the curriculum link to find out more about the curriculum outline to show you in which year your child will be placed in from Early Years – Year 6.
At IBSB, we pride ourselves on offering our students the support they need to succeed in their studies, and during your visit we are confident that you will see just how good our educational programme is.
For more details, or to register immediately please click here.
We look forward to meeting you and your child(ren) on the 8th of February.
For further information regarding the primary school open morning please contact: